Dear dancers and trainers!
All registration has now been closed for the WADF North European Championships 2017. Thank you for the last updates.
For the ones that missed the deadline this time – we hope to see you in Tallinn next year!
Check your start times again – there are some changes in the
NEW ( VOL2 ) schedule. 
All changes are marked with green colour! 
Please find the updated preliminary competition TIMETABLE here:
WADF-2017-NEC_-April-8th_timetable_VOL2
WADF-2017-NEC_April-9th-_timetable_VOL2
Please note that all dancers must be ready at least 45 minutes before their scheduled start time, as changes may happen during the competition day as well.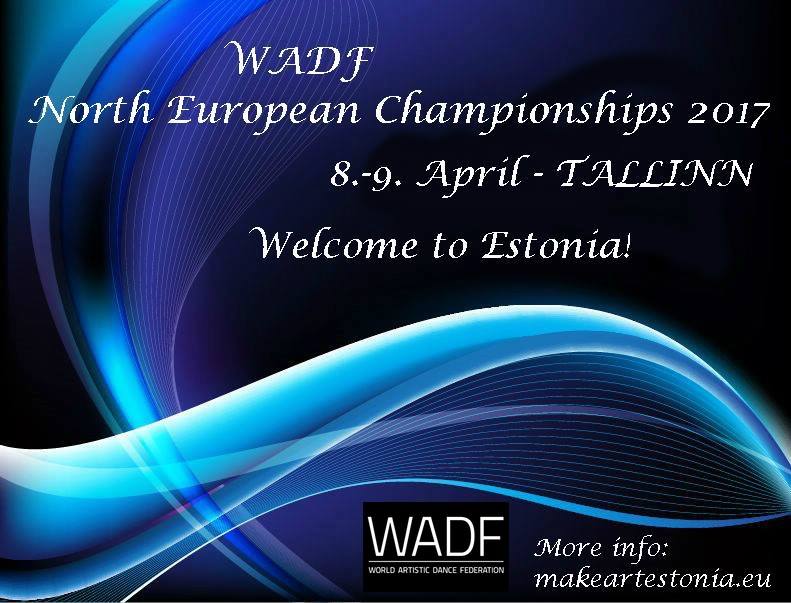 See the disciplines HERE:   north-european-2017 disciplines and age categories.
How long can performances last in different categories:  Here is a little something we put together to make life easier for you Minutid-2017
There is one good reason to visit Tallinn on April 8-9, 2017 – 12.Baltic Cup
Don't miss the chance to compete against international dancers, get inspired for future choreographs and make new friends!